Walking through a small village this morning I saw a homeless person carrying several heavy bags proceeding towards me.
I lamented not carrying cash while strolling because I wanted to give some to the disadvantaged man, it's criminal people have to live rough enduring freezing conditions in our so called civilised society.

As he reached the top of the hill he set down his bags for a rest, stretched and as I passed him issuing a cheery "morning" he lunged and punched me on the chest.
This was a new experience, people tend to hear me talk for a bit before wishing to administer a thrashing.

Now I'm big enough to look after myself and didn't feel the need to retaliate, I was in no danger.
I asked him, "what that was all about" to which he ranted something about, "it was for making people feel bad about themselves". Perhaps my dashing good looks and tall, racing snake physique brought forth this reaction, he was only about 5 feet 8 inches in height so obviously suffered from short man syndrome.
I asked him to elaborate but he told me to, "fuck off" several times while shaking his fists in the air, so I wandered off with a bemused smile. I do have some strange encounters.

test




Number of posts

: 709


Registration date :

2008-05-08



Probably one of those Jock Bastard types, testie. At least you weren't hurt.
I assume you informed the local contables so they could nip over and administer a suitable thrashing?

_________________
The Dude abides

supermo




Number of posts

: 3900


Age

: 99


Registration date :

2008-05-10



He was a gentleman of the cockney persuasion, Mo.

Nipped into town for some lip salve but Boots had no stock, they're always running out, and on the way back noticed the police station was open. Someone will probably lose their job for this oversight, it's usually closed.

If doctors are wrong-uns to a man, the filth are wrong-uns to a man and woman and I wish no contact but not wanting an elderly person to be attacked by someone needing help I called in, does this make me a grass?

The station was staffed by a G4 employee. Really? What the fuck is that all about and when did this happen?
The employee wanted my details, which of course I didn't give, after which she lost interest and said she couldn't do anything. I explained all I wanted was for police to be aware there was an unhappy homeless man who has attacked at least one person and I didn't want it to happen to someone vulnerable.
She wrote a few notes and a description on an A4 pad and went back to perusing Facepiss.........I think. What a waste of time.

Right, I'm off to see who takes a dislike to me on this morning's walk.

test




Number of posts

: 709


Registration date :

2008-05-08



Encountered the homeless gentleman again this morning and stopped for a chat
Test
: Now then, not going to attack me this morning? What's your problem?
Homeless Gent
: Fuck off, fuck off.
T
: What's your probem?
HG
: Fuck off, fuck off.
The gent removes his backpack, raises his fists and advances towards me. In response, I raise my walking stick and point it towards him.
HG
: Oh! Oh! You fucking gypsy.
He's saying this retreating after I point the stick which he obviously doesn't like the look of.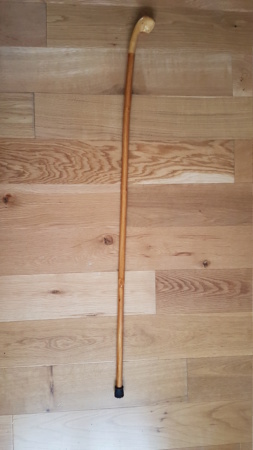 T
: What's your problem? Why did you hit me the other day?
HG
: You're a gypsy, fuck off.
T
: I'm not a gypsy, what's your problem?
HG
: When I saw you walking the other day, a bell went off in my head, it goes off when I see gypsies, that's why I hit you. Do you comprehend?
T
: Yes, I understand what you're saying but I'm not a gypsy.
HG
: Are you a Jew then?
T
: No.
HG
: Have you got any Jewish heritage?
T
: No.
HG
: Are you sure?
T
: Yes.
HG
: Oh, I apologise for hitting you then.
Well that's that little mystery solved, I was unjustly attacked, there's a first time for everything I suppose.

test




Number of posts

: 709


Registration date :

2008-05-08



Best to stop hanging around outside the old Corby Rangers Club, I suggest...

_________________
The Dude abides

supermo




Number of posts

: 3900


Age

: 99


Registration date :

2008-05-10




test




Number of posts

: 709


Registration date :

2008-05-08





Similar topics
---
Permissions in this forum:
You
cannot
reply to topics in this forum