anyone to anything exciting lined up? I've splashed out £9 a ticket to see the Screaming Females in Glasgow. planning Rosanne Cash (because she's the spawn of Johnny), The Charlatans & Primal Scream

I could also go and see Demi Lavato when I'm in London this summer, she's got an arse chin that Kirk Douglas himself would admire & her real ones even better. I'll need to pass though



_________________
When the character of a man is not clear to you, look at his friends.
Never heard of the first two and theyíre paying you to see the second two, right?
Nine pounds is cheap though, thatís almost back to Britpop prices.

You know they have electric candle light and very few sheep in London? I donít think youíll like it, James.

With Mrs Mís interest in art you could treat her to a trip to White Cube Bermondsey, if thereís a decent exhibition when you visit. Itís nice wandering around Bermondsey too, but full of Hipsters.

http://whitecube.com/

You could also visit Damien Hirstís Newport Street Gallery, itís a great space and thankfully exhibits none of his shit works:

https://www.newportstreetgallery.com/

And just across the river (well a 20 minute walk) is Tate Britain, which is magnificent.

I expect lots of photos.



Number of posts

: 663


Registration date :

2008-05-08



I'm not too fussed for primal Scream but quite looking forward to the Charlatans crown.
As for when we hit London I'm heading for the National War Museum. Have to take the chance as I've not spent more than 12 hours at a time in london in my entire life & I'll probably not return. I don't like big cities, especially ones full of geezers
I'll take hunners of photos but as per I'll not bother my arse uploading more than half a dozen


_________________
When the character of a man is not clear to you, look at his friends.
London is the love of my life, so beautiful. Iím poncing about there again on Saturday.
Here are some things to see and do that Iíve sent to people whoíve asked previously:
The best advice I can give is eschew The Tube, walk as much as possible, then youíll stumble across things of interest. I walk 11 miles or more when Iím there, but understand this isnít for everyone.
Have a destination in mind though, donít just walk aimlessly.
Westminster Cathedral:
Itís free to enter and they have no problems with photos. The best thing is you can ascend the tower, it costs 4 or 6 quid (canít recall) and the views are worth the fee.
Location: https://goo.gl/maps/2UkZPq5Wh8U2
Westminster Cathedral: http://www.westminstercathedral.org.uk/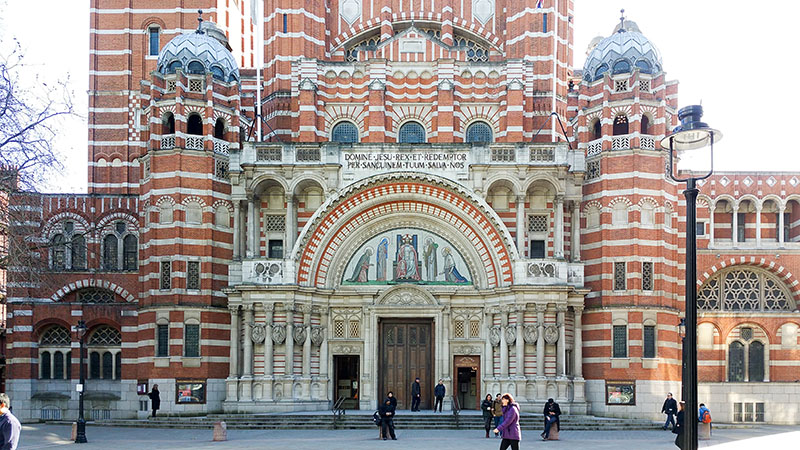 The Albert:
A few yards down the road on the corner of Victoria Street and Buckingham Gate is The Albert, a lovely Victorian pub externally, but Iíve not been in.
Location: https://goo.gl/maps/t4ix3HBr9UN2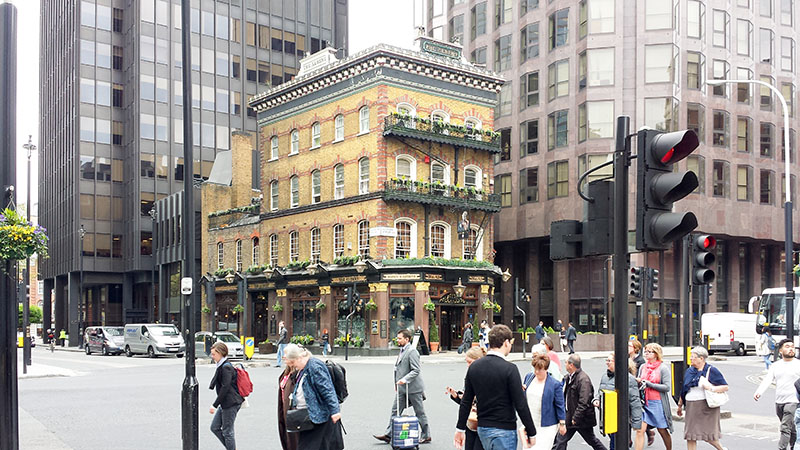 The Blackfriar:
I have been inside the Blackfriar pub on Queen Victoria Street. Two pints and a packet of crisps cost me £11 (in 2016), the interior is great, mind.
ďWhen the interior was remodelled, multi-coloured marble was installed, along with mosaics, copper reliefs of jolly-looking monks, and decorative touches such as the elaborate fire-basket with goblin ends. The monks are shown singing carols, collecting fish and eels for their meatless days, and so on. One is just about to boil an egg. An extension to the main saloon is lined with marble and alabaster with more copper reliefs and mosaics, and mottoes such as "Haste is Slow" and "Industry is All."
Location: https://goo.gl/maps/vwNsYYcsCew
The Blackfriar: https://www.nicholsonspubs.co.uk/restaurants/london/theblackfriarblackfriarslondon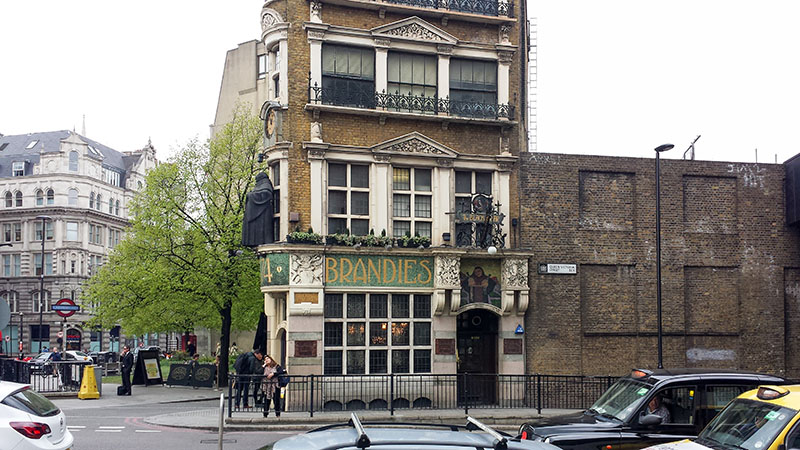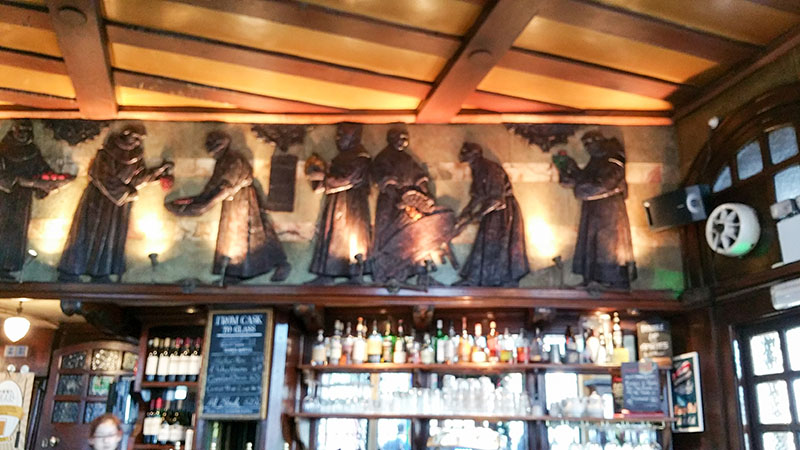 One New Change:
The rooftop garden is free and offers elevated views.
I tend to avoid The City if possible, the venal atmosphere clings to you, and only visit for Sculpture in The City, but youíre probably not as precious as me.
Location: https://goo.gl/maps/bQGy1Daq3ss
One New Change: https://onenewchange.com/roof-terrace
Sculpture in The City: https://www.cityoflondon.gov.uk/things-to-do/visit-the-city/art-architecture/sculpture-in-the-city/Pages/default.aspx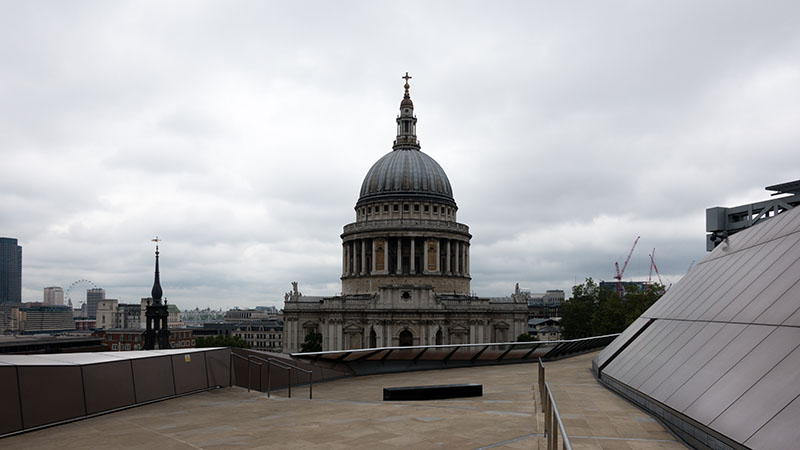 The Beach:
If itís low tide, itís nice to walk on the south bank ďbeachĒ between Lambeth Bridge and Vauxhall bridge.
There are also long riverside walks on both banks.
Nearly all the bridges are worth taking time over.
Donít miss the excellent Art Deco embankment lights.
Location: https://goo.gl/maps/WS1DU3EPKAp
Battersea Park:
Battersea Park is nice to wander round with a few sculptures and Battersea itself is very hip, it reminds me of Partick in Glasgow, where theyíve now shut Velvet Elvis, no one asked me. I loved the white Victorian tiles, in there.
Location: https://goo.gl/maps/xiLyrtppbws
Battersea Power Station:
Battersea Power Station is probably Londonís most beautiful structure. Designed by Giles Gilbert Scott, who also designed the classic red telephone box and Bankside Power Station, which is now the tourist infested Tate Modern.
Battersea is currently being desecrated by capitalist cunts.
Location: https://goo.gl/maps/pP8iPmqc8ez
Battersea Power Station Desecration: https://batterseapowerstation.co.uk/
The Elephant and Castle:
Itís worth going to see what theyíre doing at The Elephant and Castle, itís undergoing a £3 Billion regeneration. Theyíre knocking up a hideous new skyscraper called One The Elephant close to the lovely Strata SE1.
Location: https://goo.gl/maps/2EzfB2izDDu
£3 Billion Plan Halted: https://www.standard.co.uk/news/london/plan-for-3bn-makeover-of-elephant-and-castle-roundabout-halted-a3746181.html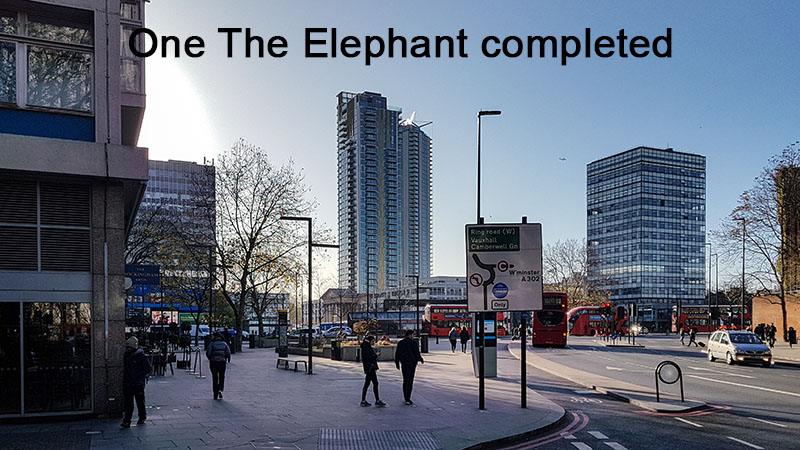 Let me know if you need anymore information, or have an area you particularly want to visit.



Number of posts

: 663


Registration date :

2008-05-08



Cheers crown, I'll have a right gander through this when I get a minute. Well be walking everywhere, Mrs m doesn't like undergrounds which suits me fine TBH. You do see much more on the hoof
For that very reason we're staying near Tower Bridge, I wanted to be central and in the old city. See us Heelanders can survive in terrains not just made up of heather and peat you know


_________________
When the character of a man is not clear to you, look at his friends.

---
Permissions in this forum:
You
cannot
reply to topics in this forum